Sharing the love….siblings doubling up on bedroom space!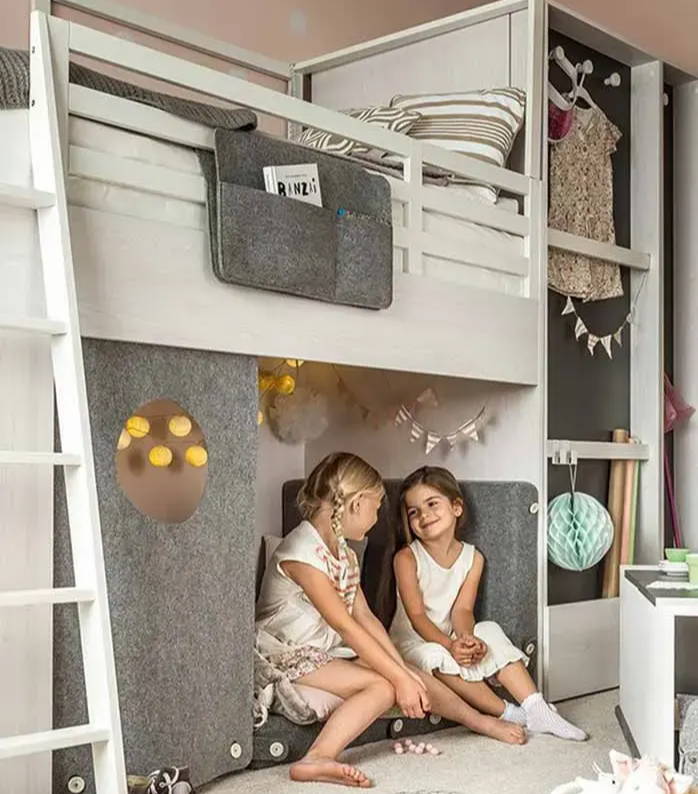 Having a sibling can be one of the biggest rewards in life. You will have found a true best friend and, aside from normal sibling squabbles, it's a friend for life.

During the early stages of growing up, sharing a room with your sibling can be most beneficial. Experts in child psychology and social development say, in many circumstances, it may actually be better for some children.

They learn valuable skills, including the ability to share, compromise and develop a sense of closeness with others.
Some of the advantages of sharing a room with a sibling:
One of the best things about siblings sharing a room is that it gives your children the security that they often crave. By sharing a room, your children will have the comfort of knowing that they are not alone, especially in themiddle of the night.
Betters their communication
A shared room creates a place where siblings can connect and tell each other about their day and enjoy each other's company.
Sharing a room will help your children learn to share from an early age, something that can be extremely beneficial when they get older.
Sharing a bedroom can help children to figure out how to navigate their own space while in an environment that consists of more than one person.
We are passionate about helping you create this wonderful bedroom for your children and have the ultimate in multi-functional furniture to help you achieve this, especially with our bunk beds!

The function of these carefully designed, gorgeous pieces of furniture maximises the use of space in a room. It can be the thoughtful storage solution a compact bedroom needs or offer the perfect, optimal study space.
We love bunk beds, not only because they put the 'fun' in functionality but also because of their many wonderful practical features such as:
Built in wardrobe and desk

Storage staircase

Additional under bed for sleepovers

Available in single and three quarter sizes



Their design and versatility are the star attraction and undeniably what makes them

so popular.
Some Of Our Fantastic Bunk Beds
Safety is our top priority and we have ensured that all our bunk beds are sturdy and conform to safety regulations. With the latest security standards, parents can be assured that there won't be any snapping ladders and their children's arms won't get stuck in between the slats.

Here are also some steps you can take to make sure everyone enjoys a safe and sound night's sleep:
If your little one is sharing with your eldest, choose a bunk bed where the

lower bunk is extra low to the ground, and make sure your youngest takes

bottom bunk.

Top bunks are only for ages 6 and up.

Do not use a mattress higher than 15cm on the top bunk.

Buy a night light and place it near the ladder, so your child can see clearly as

they climb the stairs/ladder.



Create the bedroom of dreams using the incredibly comforting, handmade, 100% cotton bedding from our various collections:
Our Signature Range of monochrome washer cottons and velvet bedding is of the highest quality and exclusive to CLM Home.
Pay homage to the peaceful sleep of your little loves with the Luna Collection bedding where there is a colour for every mood or season to choose from. It also provides the utmost comfort with 100% cotton blankets, bedding, quilts, and canopies, all handmade and crafted with love.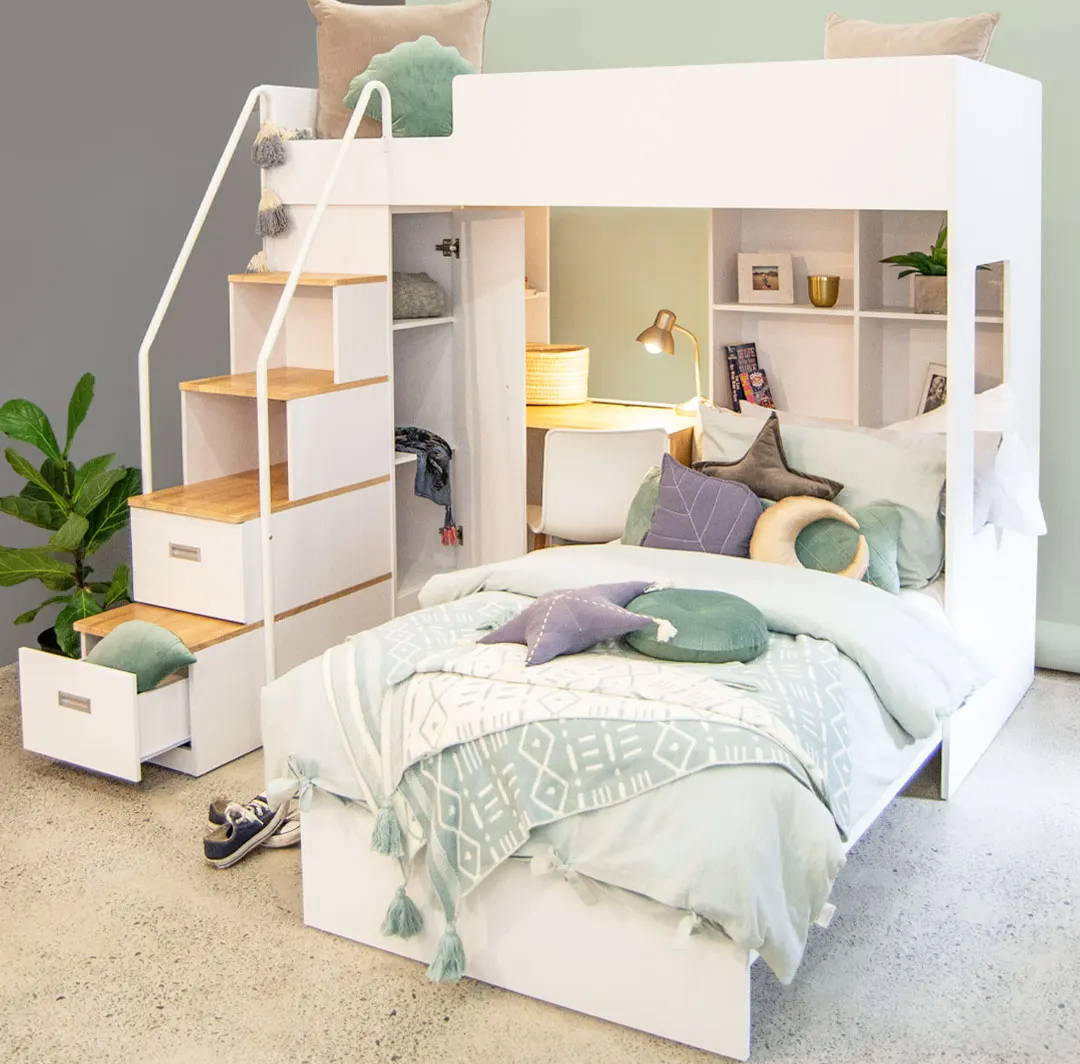 CLM Home wants to help you create a safe haven for your little loves, a place for them to be happy in their tiny abode. Our team has travelled the world to bring you a selection of only the safest and highest-quality home furniture.
Why not experience what we have to offer in person? We will be showcasing a number of our ranges at the upcoming Decorex in Johannesburg between 28 – 31 July 2022! Do visit one of our showrooms either in Somerset West or Kramerville in Johannesburg. Our online shopping enjoys one of the fastest deliveries in the country so check out our full range of furniture on this popular portal.
---
See our latest news and product highlights by following us on Facebook, Instagram, Pinterest and Linkedin:
CLM Home is a leading supplier and online provider of stylish nursery and home furniture and is a flourishing home décor brand used to create a home and space that evokes calm and supreme creativity.
CLM Home falls under the ownership structure of Deneb Investments Limited. For more information on CLM Home products, contact hello@clmhome.co.za. Follow us on Instagram, Facebook, Pinterest and LinkedIn for our latest news and décor insights.