A Tuli room is a place of independent exploration of the world for a child,
with items perfect for the tiny hands still developing their motor skills.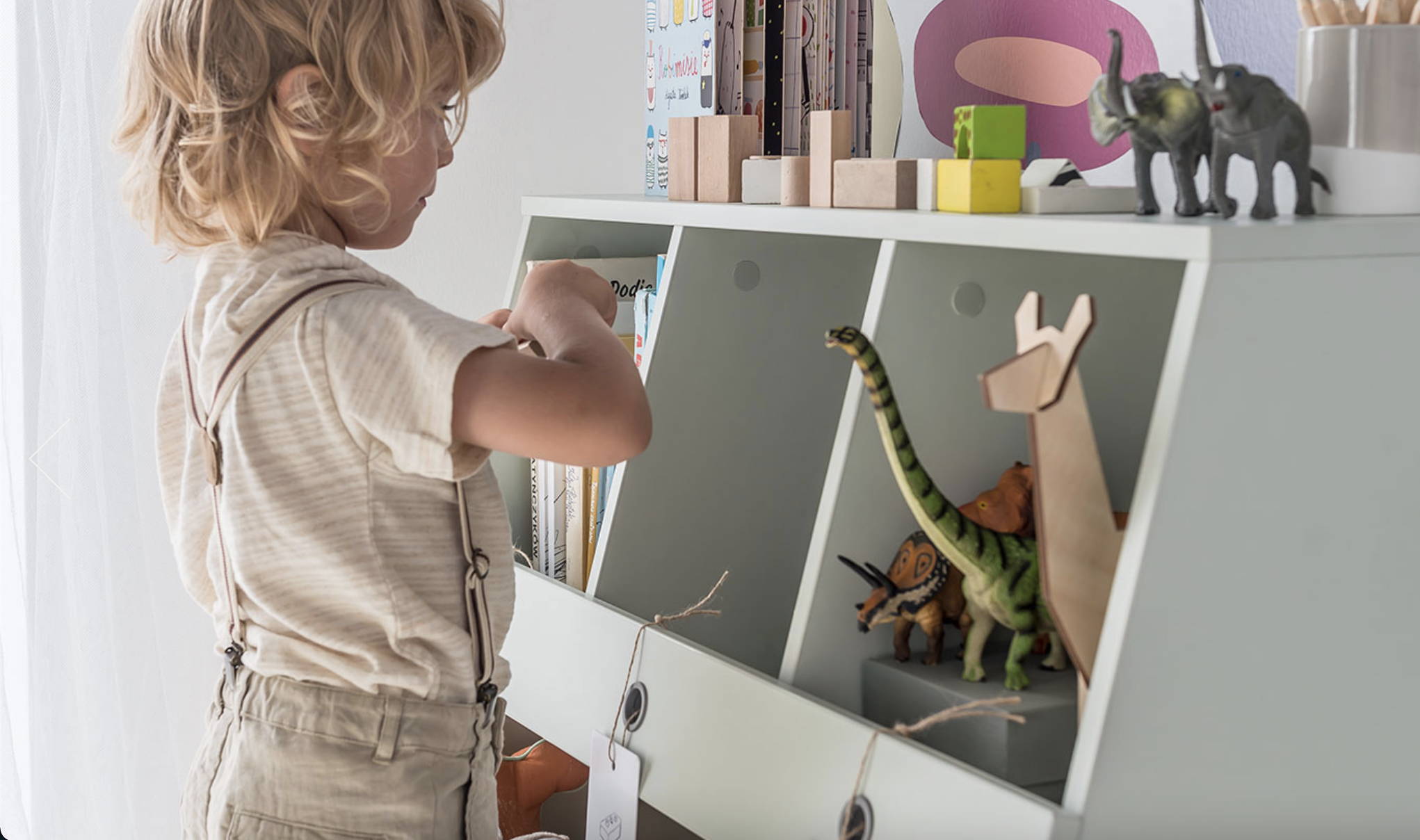 The bookcase has open shelves adjusted to the child's height. It enables the child to see and easily access all the toys and books. The shelves come with labels to draw symbols helping the child put all toys and accessories back in their place.
Lightweight, handy furniture is easily arranged and assembled. By stacking stools and tables, you can get extra space to store small items!