Balance is an intuitive furniture system where the appearance and functions depend only on your imagination.

Select your colour preference, identify the
function the shelf will fulfil and combine the elements as you like, without any screws but by simple balance.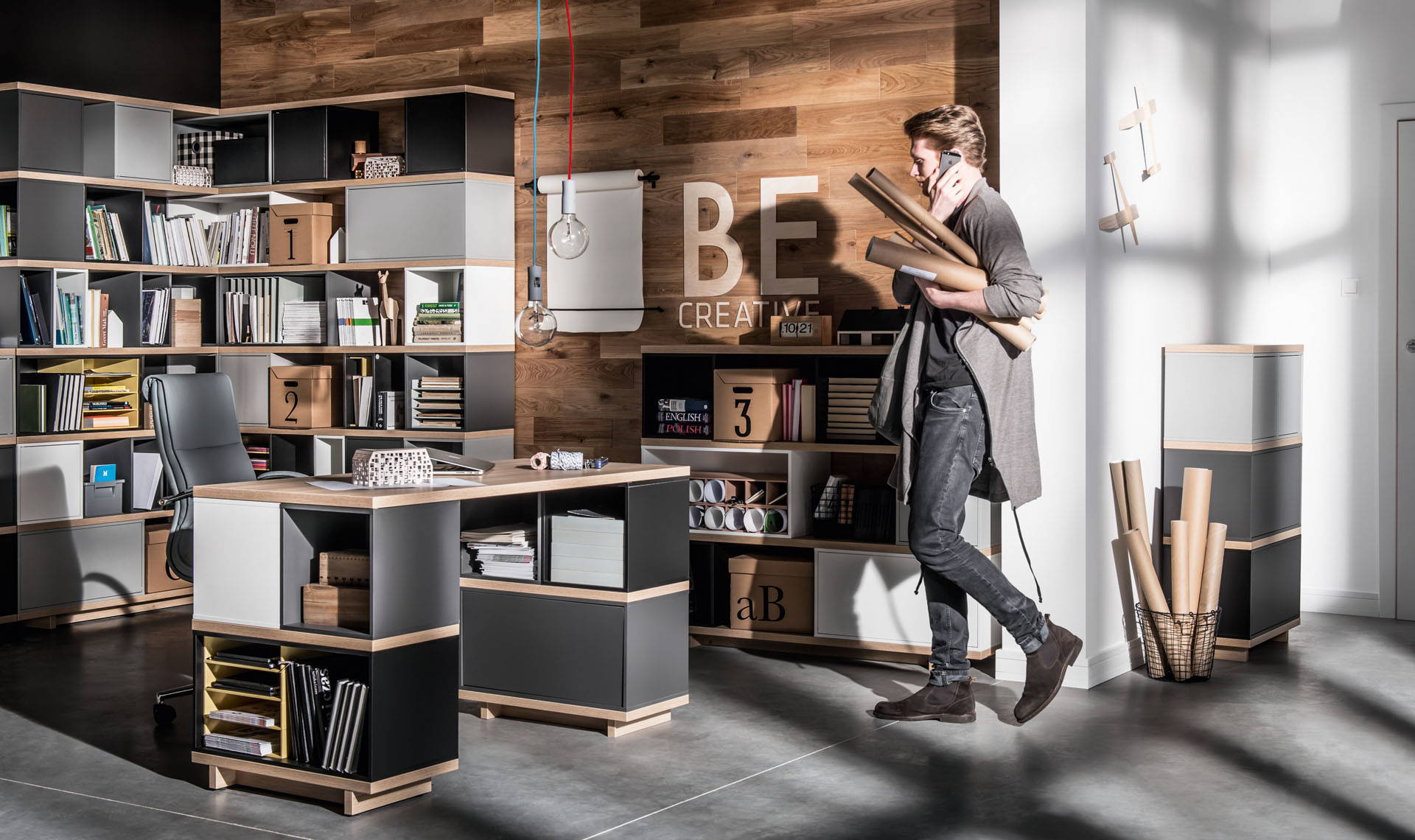 Design Your Own Balance Furniture:
Choose the 138cm size base to create a wide bookcase or TV Unit.

Choose the 64cm base to create the narrow bookcase or as the two sides of a desk.

Then select how many rows you want to go high and choose the relevant number of wooden shelves (including the top shelf) to finish off the unit.

Choose a desk top if you are creating a desk.

Select as many boxes as you want - they can be open or with doors.

Add additional elements such as trays and organisers.

To build the shelf start with the base.

Peel and stick pieces of anti-slip mat onto the boxes' corners.

Build your furniture by placing the boxes and shelves on top of one another.

Secure the furniture to the wall with the bracket kit.