Bambu: The Natural Nursery
Your favourite Eco-Cot is now back in stock – the Bambu Nursery Range, produced exclusively for CLM Home.
With it being a new year and all - why not spruce it up a bit and go "green"?
Your easy, eco-friendly decision at the click of a button, the Bambu nursery - designed to be upcycled for many years to come!
The Bambu Range has been carefully curated with you in mind, its 100% natural bamboo provides 100's & 1000's of benefits to your home and child's environment from its durability to its resistance to swelling, shrinking and gnashing.
You'll both rest easy as Bambu can withstand everyday use, it's far more resistant to damage than your more traditional hardwoods.
The durability of this range comes in handy as the cot can be converted into a toddler bed and the compactum can become storage space when the need arises. Cost saver!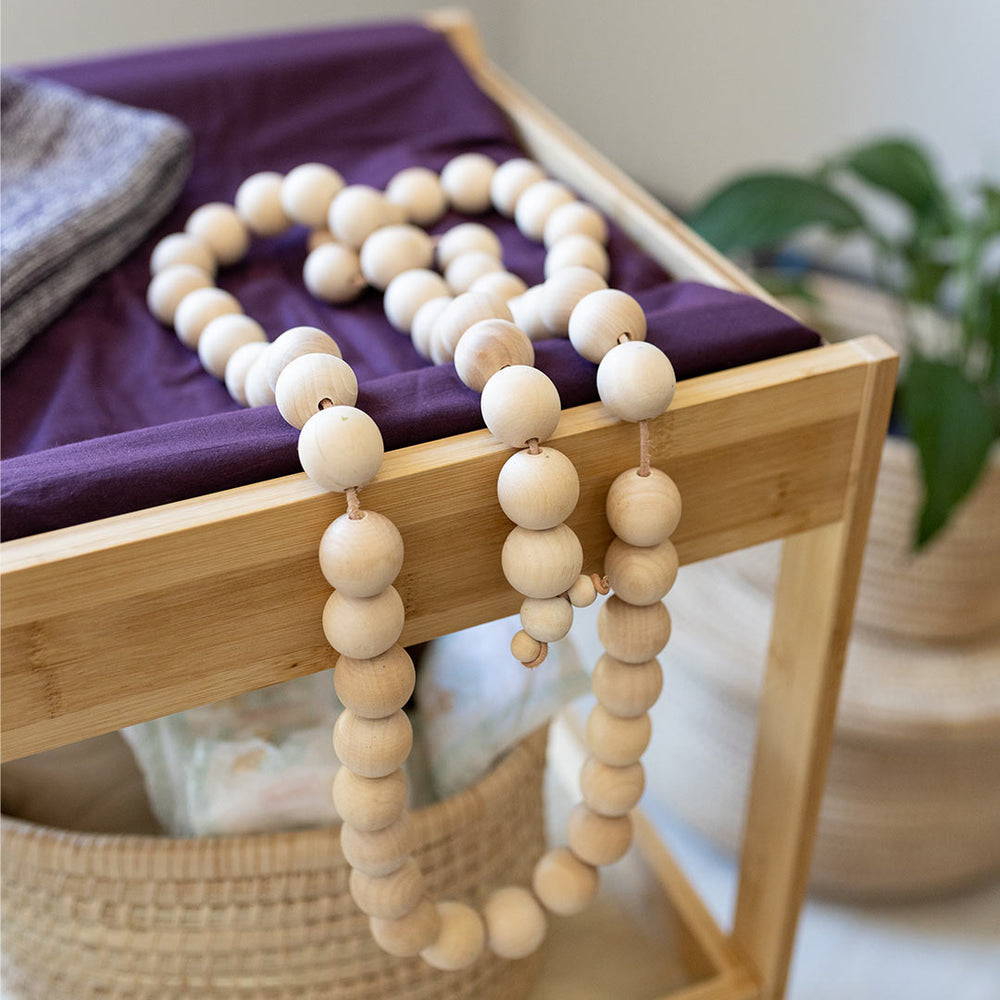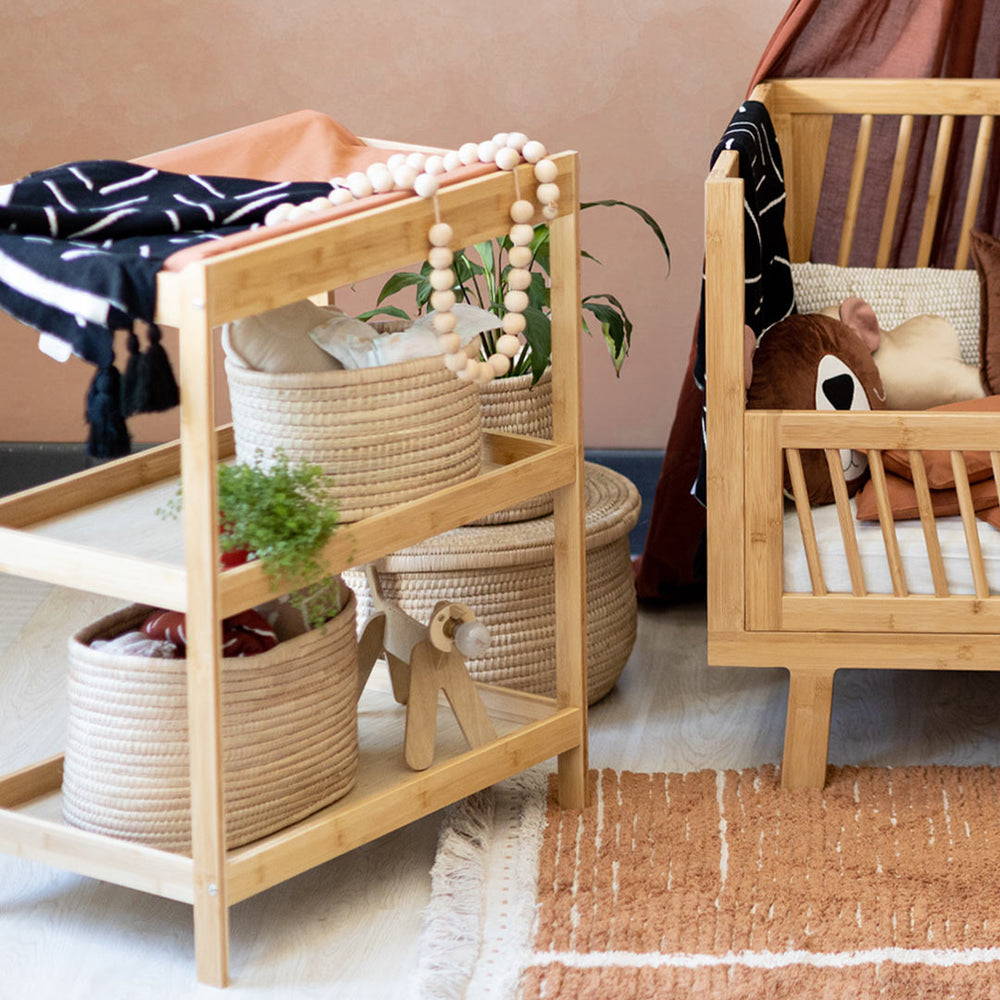 The sustainable and easily renewable bamboo ensures an eco-friendly choice whilst the natural non-VOC oil and vegetable-based wax releases no harmful chemicals into your child's environment
Another aspect to give you peace of mind is that the Bambu Range won't alter with the atmospheric changes we may endure in time, which makes it the ultimate eco-friendly purchase.
Bamboo furniture can withstand the wear and tear of everyday use and is far more resistant to damage than traditional hardwoods. The strength of this range is out-of-this world that even your little one gnashing on the corners won't leave too much of a dent!
The diagonally slanted cot sides of the Bambu Cot create a unique, contemporary look for your baby's nursery. Plus this truly eco-friendly bamboo cot conveniently converts into a toddler bed when baby is old enough - simply replace the front cot side with the conversion kit to transform the cot into a toddler bed.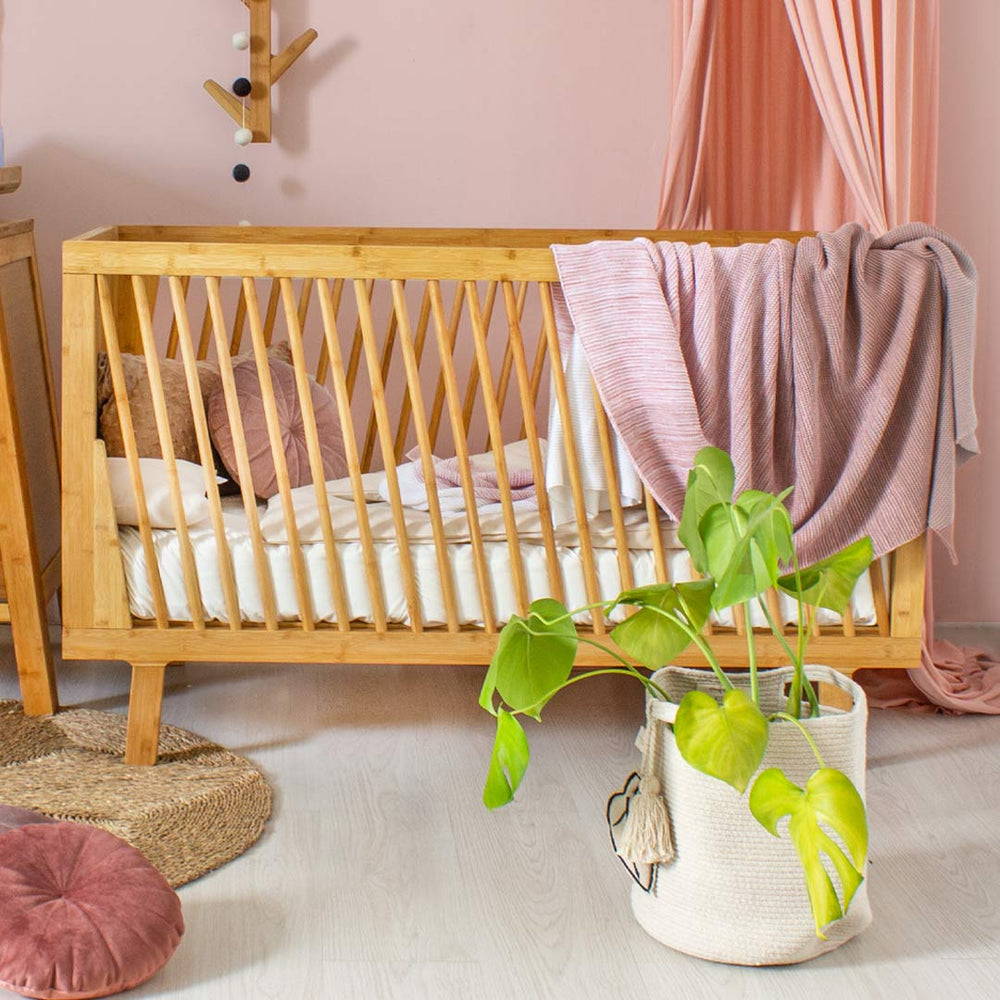 Bamboo is aggressively anti-bacterial and has a natural property called bamboo kun that kills up to 70% of any bacteria attempting to incubate on the bamboo, be it in its natural form or fabric.
If you find yourself with an afternoon to spare, pop into one of our showrooms to view the exclusive Bambu Range and have a quick squiz around!